Make healthy homemade treats for your pets. These easy-to-make biscuits need no refrigeration and are easy to carry. Adjust the size appropriate for your pet. You can change the ingredients to the pets liking and avoid preservatives or fillers found in most commercial pet treats. Creating pet food and treats is simple with the SAHARA Folding Dehydrator.

Yield: 368g
Time & Temperature: Dehydrate for 18 hours at 74ºC

Ingredients:
454g ground turkey
1 egg yolk
340g sweet potato
90g Quick-cook oats
1 tsp / 7g honey
65g flour

Equipment: SAHARA Folding Dehydrator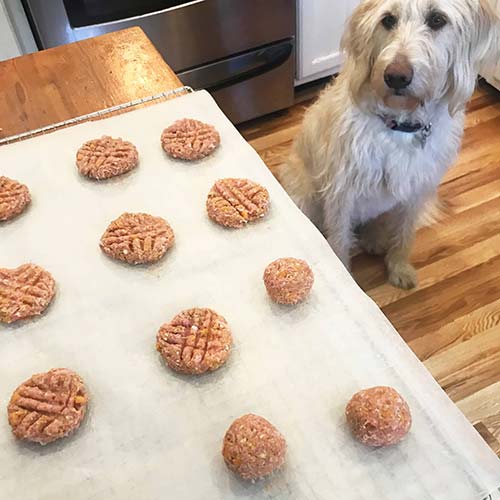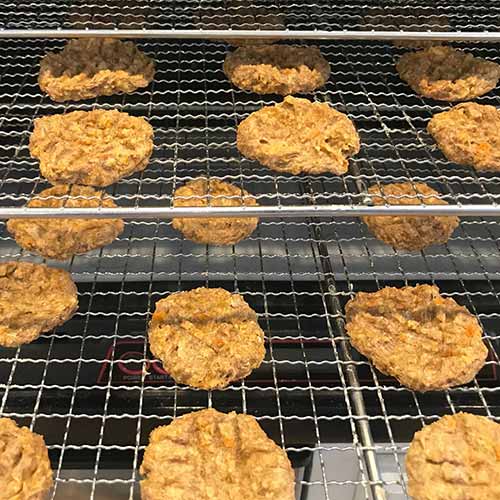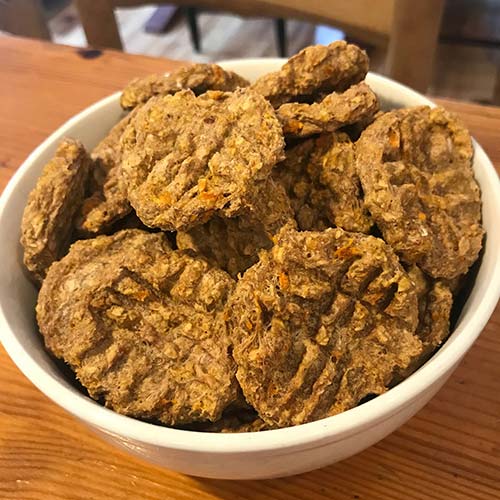 Instructions:

Poke about 6 holes in the sweet potato, place on a piece of foil, and bake in the oven at 175 ºC (or bake in a microwave). Set aside and allow to cool.

Scoop the inside of the potato into a bowl and mix with egg, then add turkey, oats, flour, and honey.

Mix with your hands.

Roll into approximately 2,5 cm meatballs and press down with fork onto silicone mats (or parchment) until about 0,5 cm thick or thinner.

Set the SAHARA dehydrator on 74 ºC for 18 hours.

After 3 hours remove from silicon mats/parchment and set them directly on the racks for the remaining 15 hours.