The Sahara Folding Dehydrator
The Sahara™ Folding Dehydrator delivers the ultimate combination of performance and convenience to dry and preserve your favourite foods. Blending the rich history of food dehydrating with a fully foldable body, optimised heating and airflow, and stylish modern design, this tabletop appliance is the best way to dehydrate your favourite foods.
If you have an iPhone X or similar Android phone, see the SAHARA in full size in your kitchen right now by clicking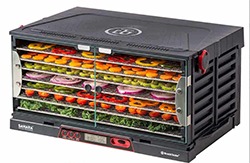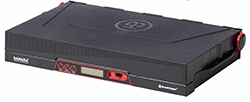 Award Winning Design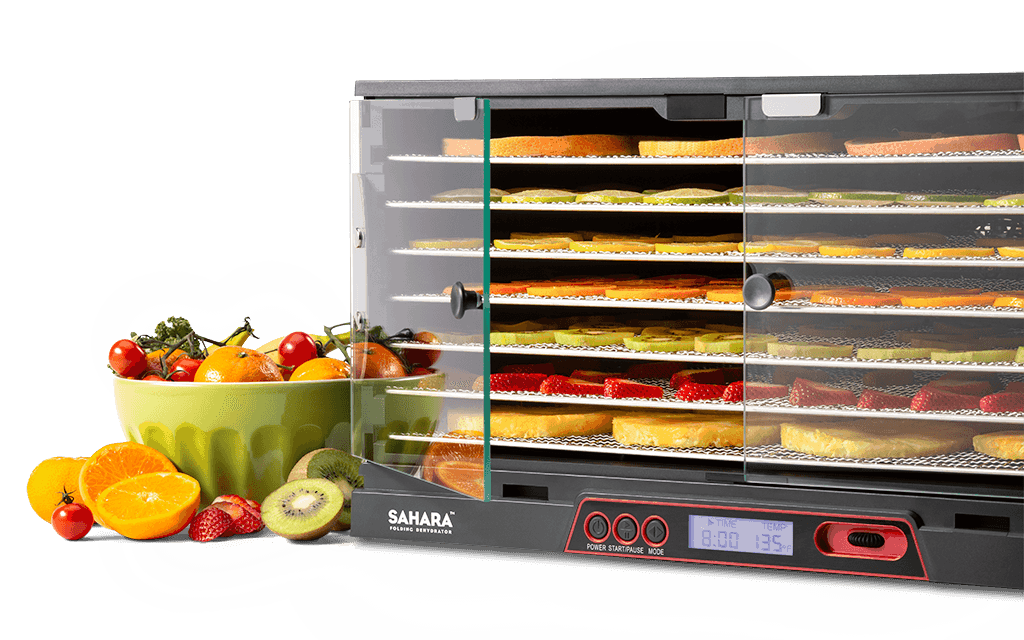 Quickly folds to 1/3 its size.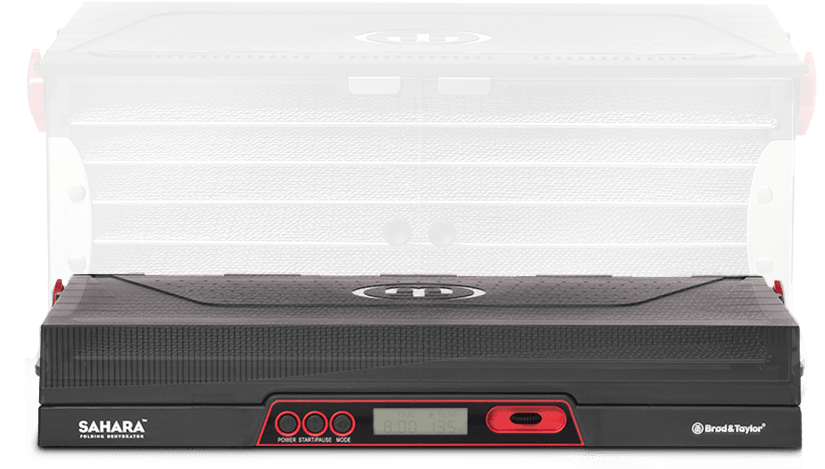 Over 1m2 of drying area (11ft2)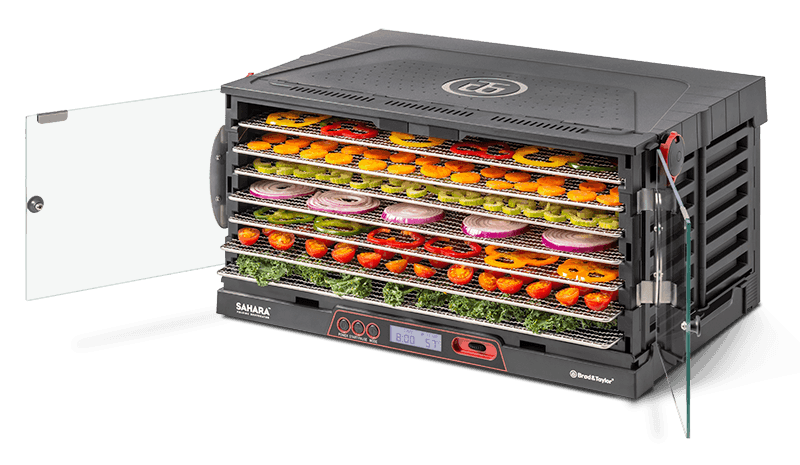 The perfect solution
The Brod & Taylor Folding Dehydrator provides a solution to the biggest problems facing premium dehydrators.
Compact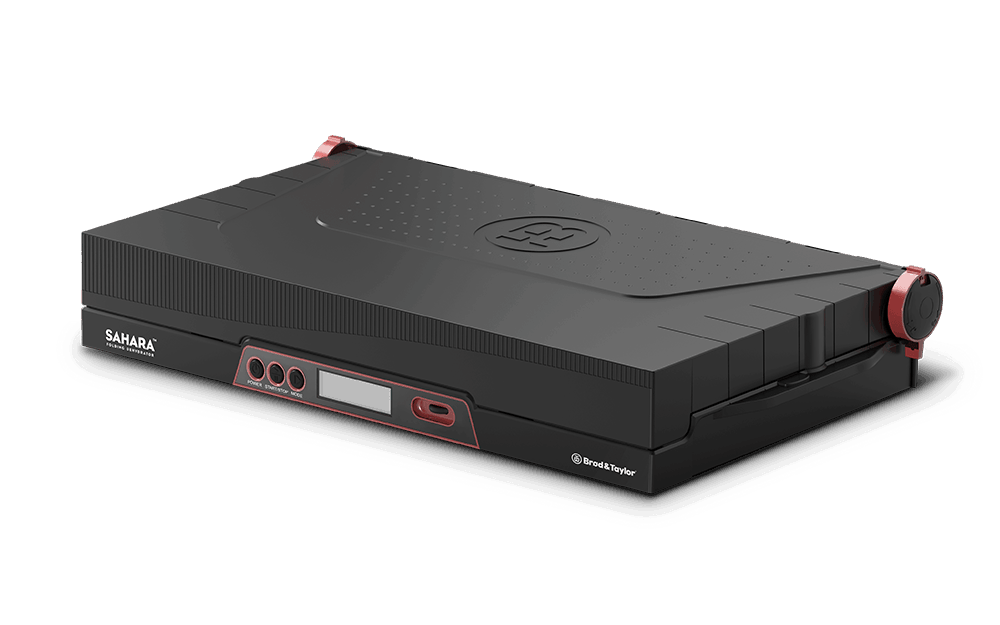 World's first full-size folding dehydrator provides a massive 1 m2 of tray space, but quickly folds to 1/3 the size for storage.
Time, Temp & Power
Dual-heater design delivers high power to quickly dry wet food, then automatically switches to low power as food drys for optimum performance. Automated Dual Time – Temperature setting provides easy-to-optimize controls.
Airflow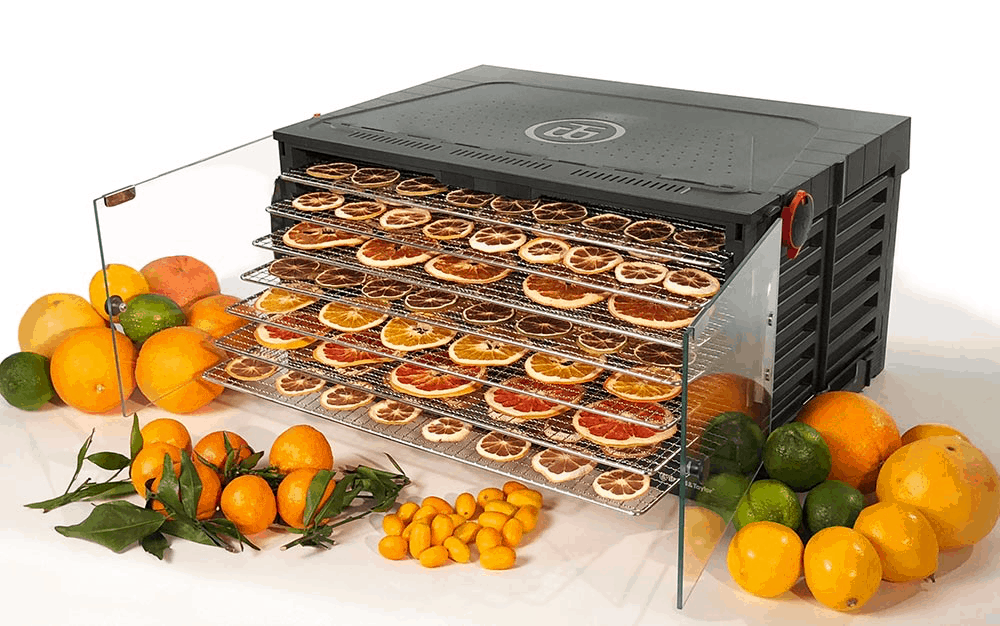 High-efficiency circulating airflow system yields even drying and quiet operation.
Toughened Glass Doors
Real glass doors with stainless steel hinges make the dehydrator resistant to acids and gives it a premium finish.
Watch the folding technology in action!
Quiet efficient radial fan. Fresh filtered air.
Optimized air circulation is provided by a quiet, highly efficient radial fan that balances a mixture of fresh and recirculated air to enhance food drying and energy efficiency. A washable and re-useable air filter ensures that dirt and contaminants are not drawn into the dehydrator.
Dual heating system.
Automatic switch high to low.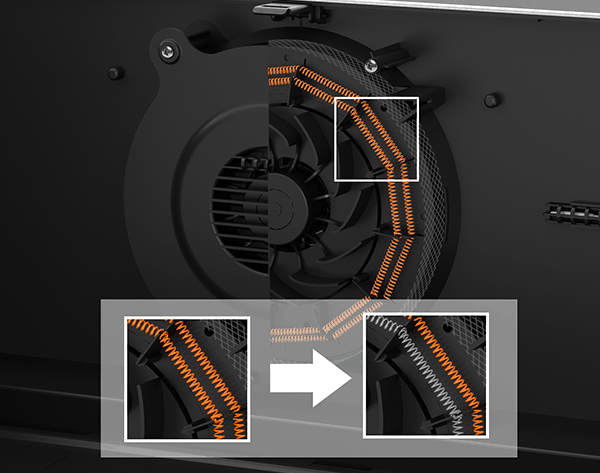 At 700W, the heating system has plenty of power for the largest loads of fresh fruit or the high temperatures needed for drying meat. The dual-heater system automatically switches to low power for more efficient operation when food is partially dry or for lower temperatures when drying raw food.
Dual time/temperature.
Set up to 99 hours each.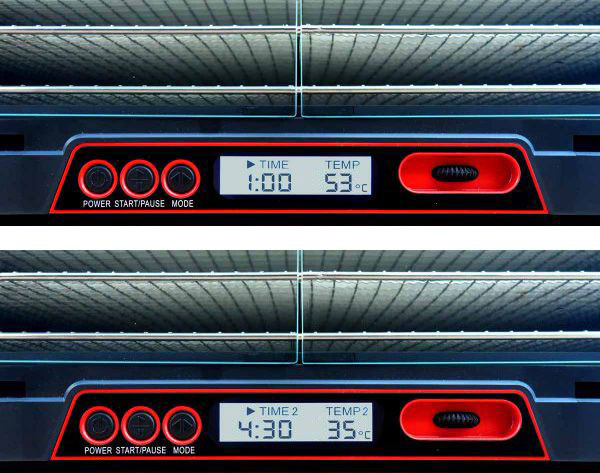 Simple-to-use dual time/temperature controls allows users to easily program two times and two temperatures for better control of food drying. Each time can be set for up to 99
Technical Specifications
Specs
Closed (LxWxH): 56 x 31 x 9.5cm
Open (LxWxH): 56 x 36.5 x 28cm
Weight: 5.8kg (without shelves)
Weight of stainless steel shelves: 2.2 kg
Material of the housing: ABS Plastic (BPA free)
Material fo the trays: Stainless Steel
EU Version: 220-240V~ 50Hz (690-820W)
Power cord: UK power plug
Timer & Temperature
The dehydrator has 2 sequential timers that can be configured to run for the following lengths:
15 min – 99 hours (Time 1)
15 min – 99 hours (Time 2)
You can select 'fan' mode or heat to a temperature between 30-74º C.
What is in the box:
1 Dehydrator
1 Power Cord
1 Drip Tray
1 Zippered Shelf Case
7 Shelves (stainless steel)
2 spare air filters
1 Instruction Manual (English, French, German)
1 Setup Guide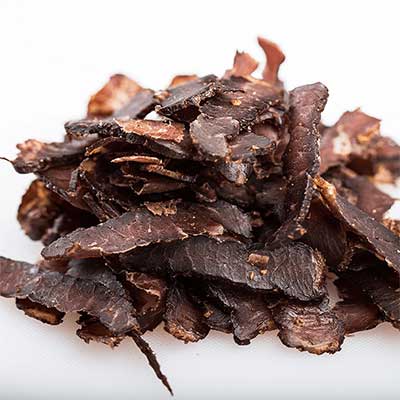 Biltong
Create your own dried meats such as droewors or biltong.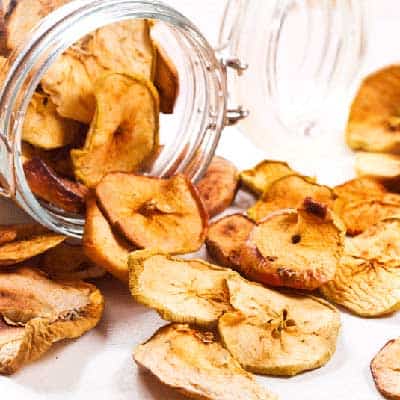 Apple Chips
Slice up those apples, pop them into the dehydrator and you'll get delicious & healthy apple chips – the perfect snack.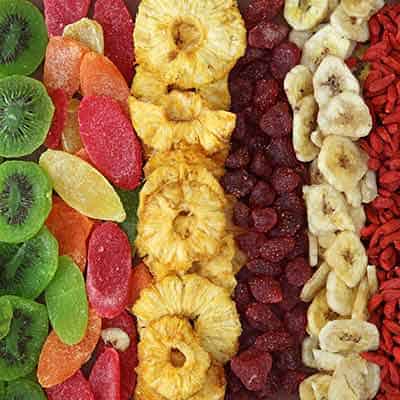 So many options
Expand your horizon. Why not try kiwi, pineapple or banana chips?