Homemade gingerbread is an annual tradition in our family, one we look forward to all year long. Instead of the traditional sugar-laden royal icing and artificially-coloured frostings, we enjoy decorating cookies with good white chocolate and wholesome pecans. White chocolate pairs wonderfully with ginger, cinnamon and dark brown sugar and is much less sweet than royal icing. It's a combination that will win over white chocolate skeptics. Dipping cookies is also easier and faster than decorating with piped royal icing and coloured frostings.
For the ambitious, white chocolate can also be used to construct gingerbread houses. It attaches house pieces together and can be used to affix decorations to the house.
White chocolate scorches at a lower temperature than dark chocolate, so the Proofer's accurate temperature control can be particularly helpful. After melting, it's easy to temper the chocolate by stirring in a little additional "seed" chocolate. Select a good quality white chocolate for tempering (avoid white chocolate chips, which are formulated not to melt). Our favourite is Green & Black's organic white chocolate with vanilla bean seeds.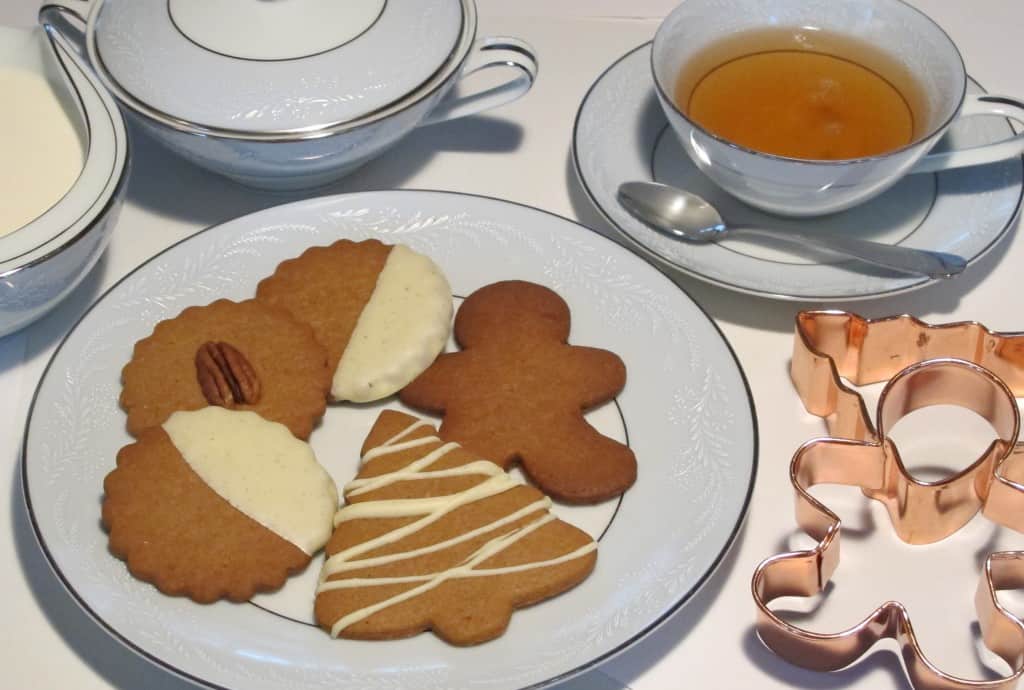 Melting and Tempering White Chocolate
To melt white chocolate, break into pieces and place about three-quarters of the pieces in a bowl. Reserve the remainder to use as "seed" chocolate.
Set up the Proofer without water in the tray and the thermostat at 46º C.
Place the bowl of chocolate in the Proofer and allow to melt slowly and safely while rolling and baking cookies or doing other activities. 115g of chocolate will melt in 60 minutes or less, larger quantities will take longer.
To temper the chocolate, remove it from the Proofer and add the reserved seed chocolate. Stir gently and continuously until the chocolate reaches 31C.
Lower the Proofer temperature to 31º C and set the bowl of tempered chocolate inside to maintain its temperature. If holding for more than a few minutes, stir occasionally.
When ready, dip cookies or drizzle the chocolate over the top of the cookies with a spoon. The chocolate will set best on a counter that is about 20º C.